BAGS OF BITES
Wandel on the go! Wandel before a workout or Wandel on the bus to work. Wandel while you're grocery shopping or driving in the car. 
LOAVES OF FUN
For the traditional Wandel-er, our loaves are baked fresh and packed with care. The perfect gift for any occasion. Pre-sliced and ready to serve.
A CULTURALLY UNIFYING TREAT
A modern interpretation of a classic baked good, Mandel Bread re-imaged. Each bite is softer than a biscotti yet more bountiful than a cookie; soft, and dense, yet sweet such as life.
At Wandel, Baked Goods stand for more than a dessert… they're a universal love language. One bite at a time, Wandel reminds us that we may have a little more in common with each other than we think!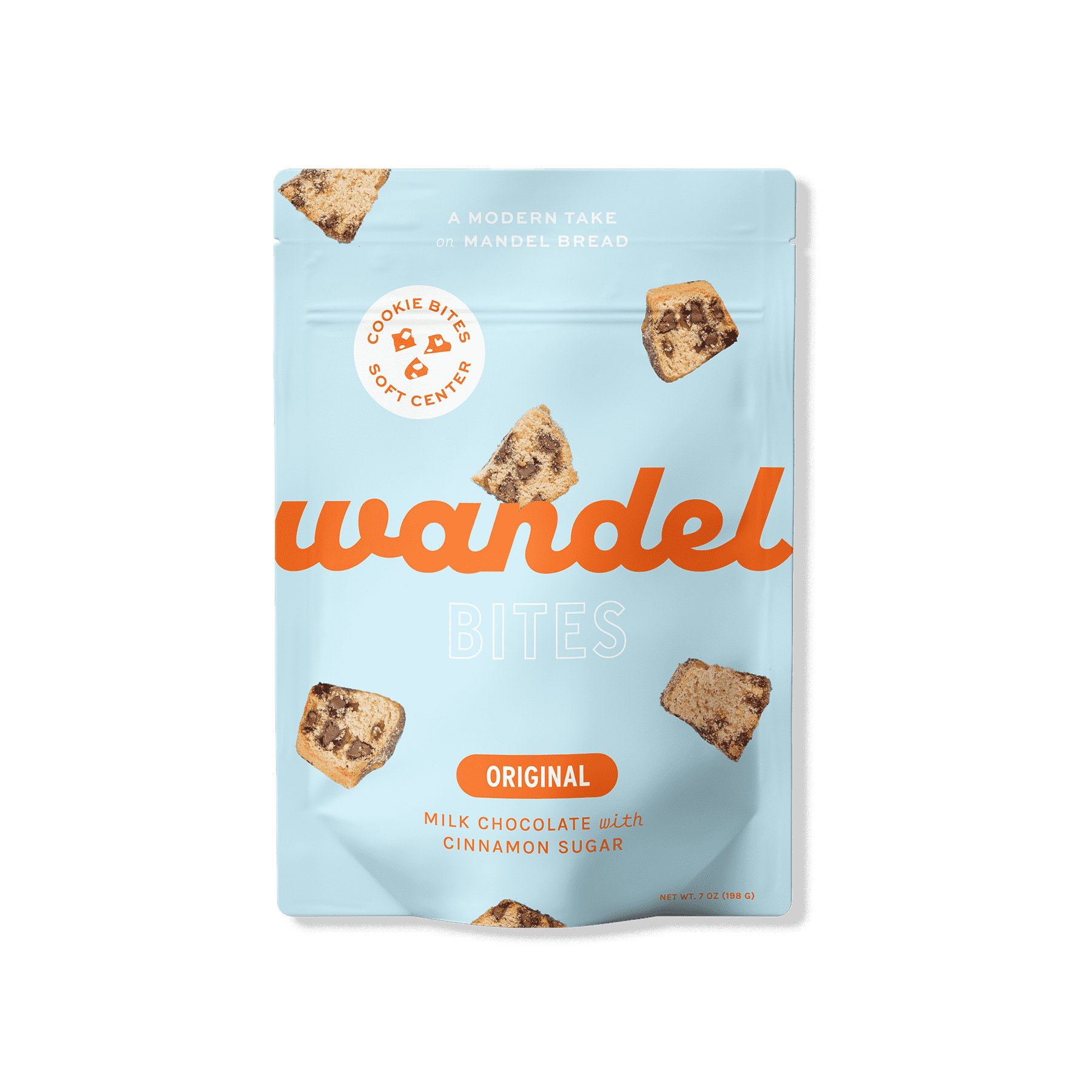 ★ ★ ★ ★ ★
"I WAS IN THE HOSPITAL ALL DAY AWAITING A MEDICAL PROCEDURE TEXTING WITH MY SISTER THAT THE DELAY BEST NOT MESS UP ME PICKING UP MY WANDEL ORDER!" "Every bite of Wandel is like a ticket back to my fave childhood memories."

"Wandel, a craving I never knew I had."

"How'd she get Wandel so moist."

"Yummy and nostalgic. And the PERFECT holiday gift."